Cancelled Plans Candles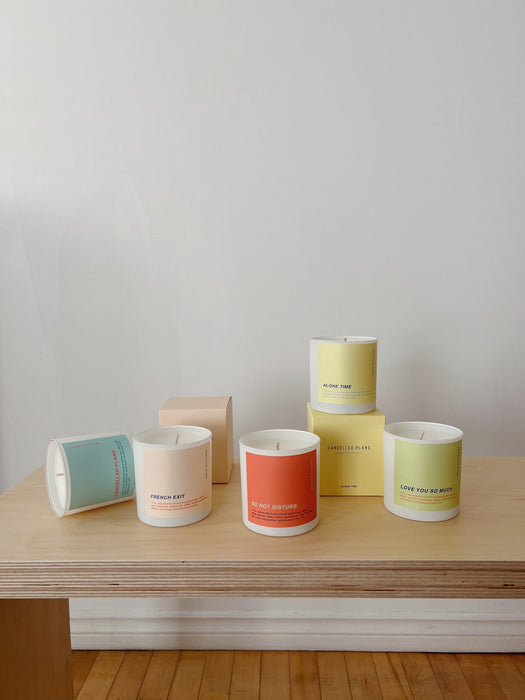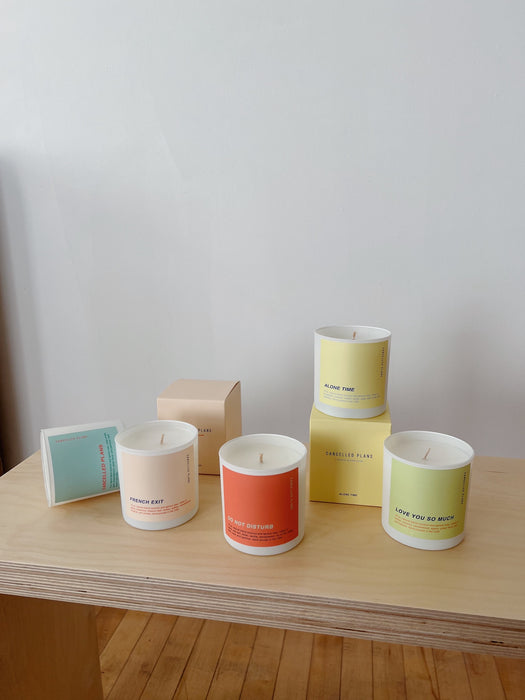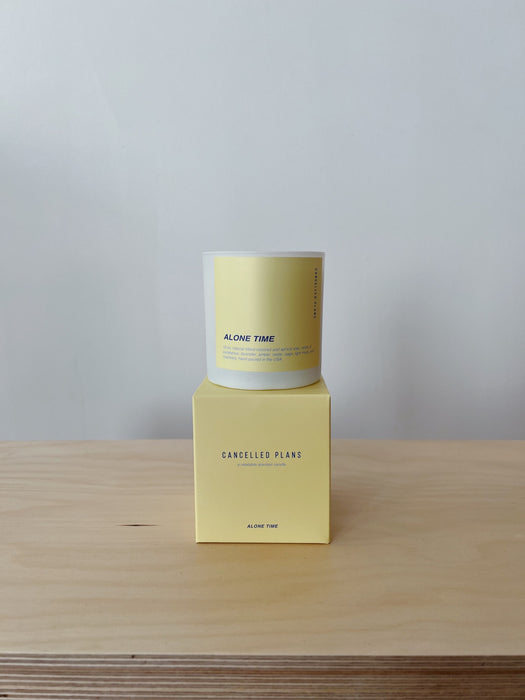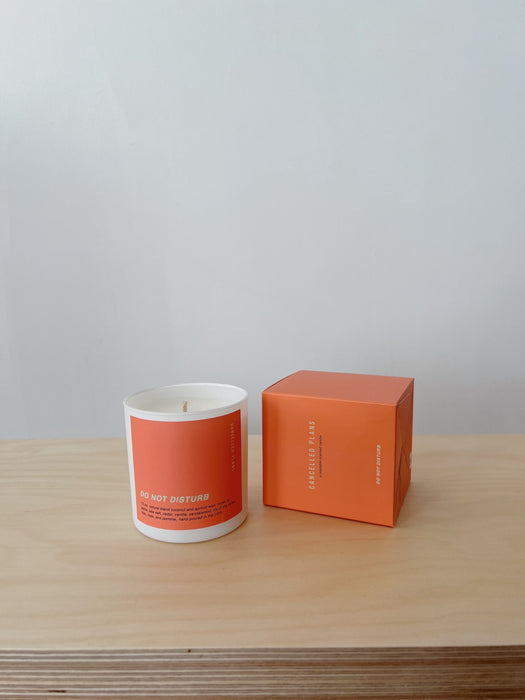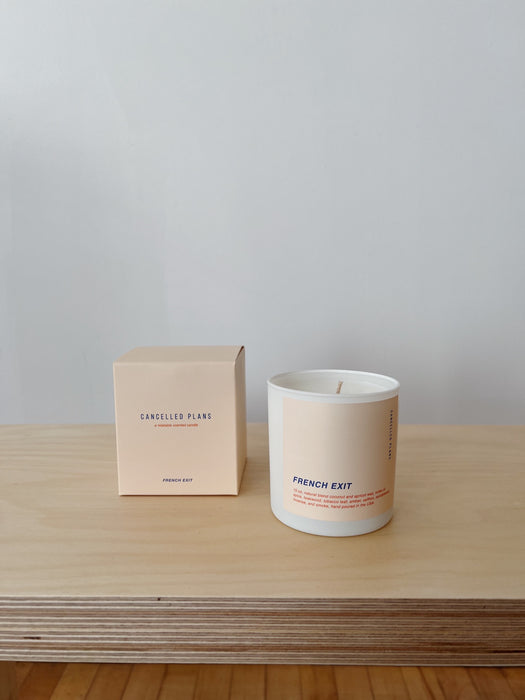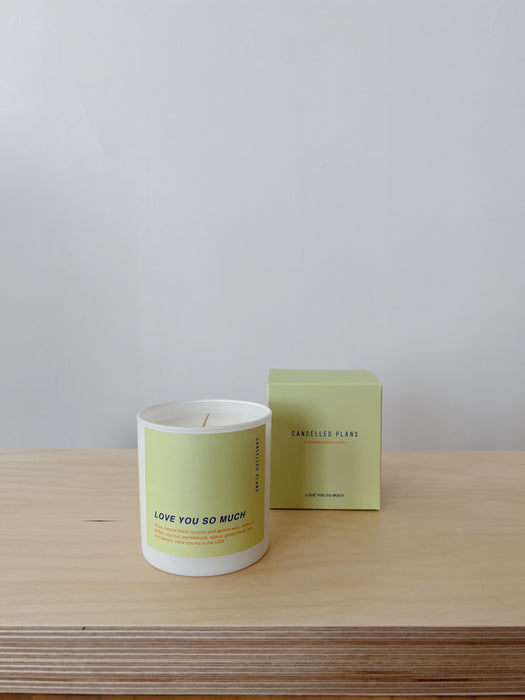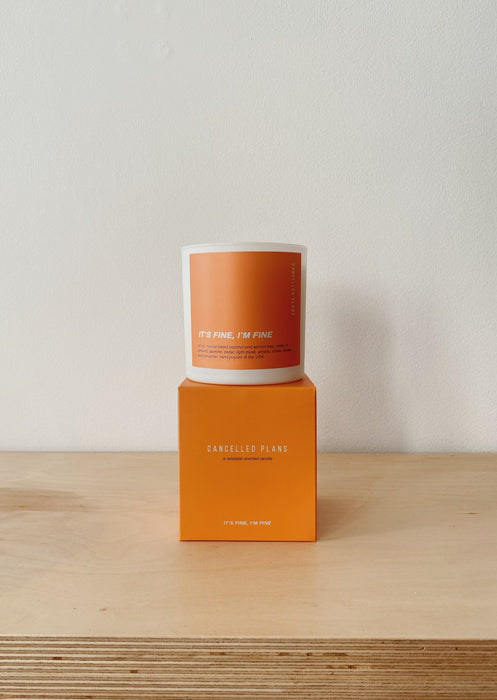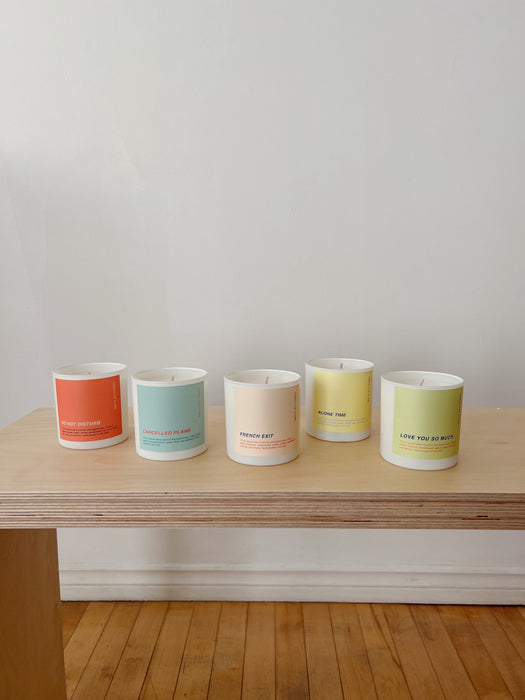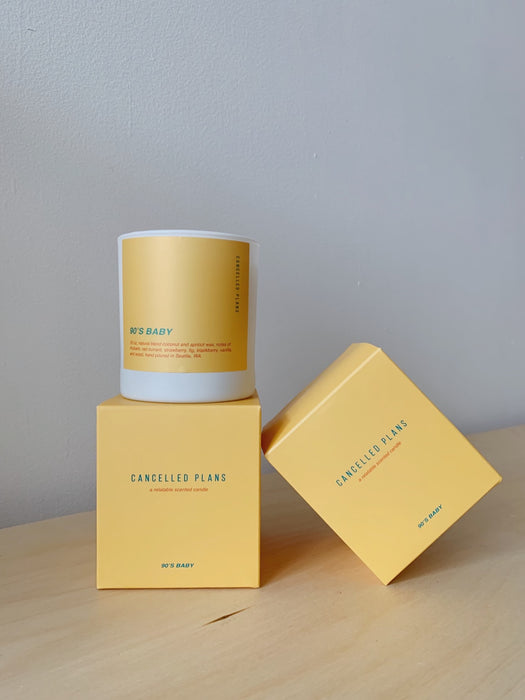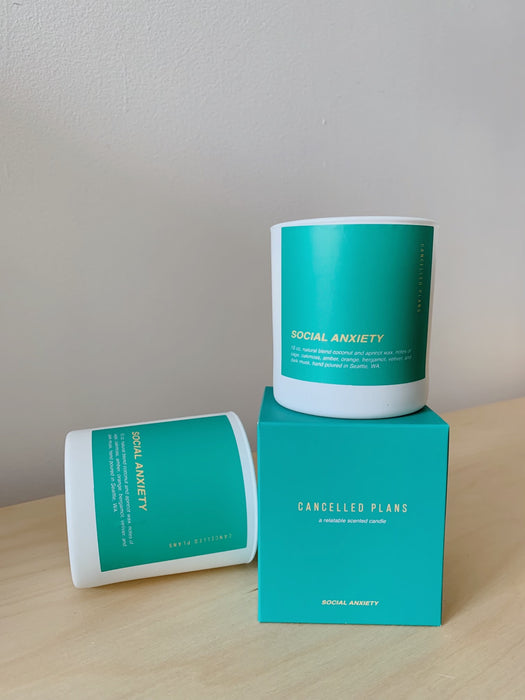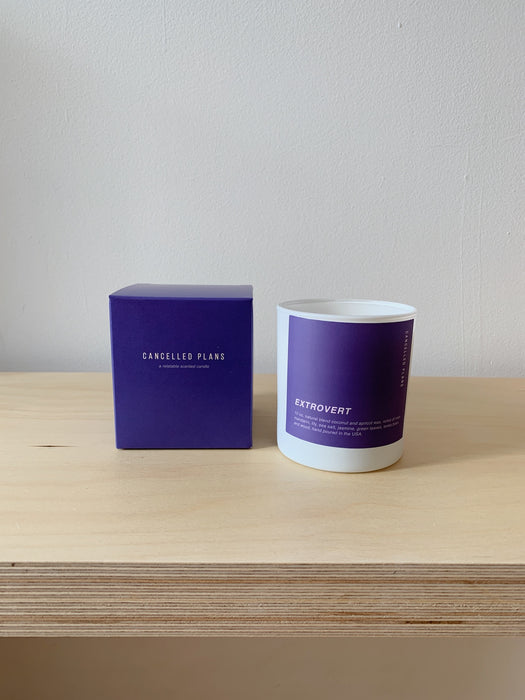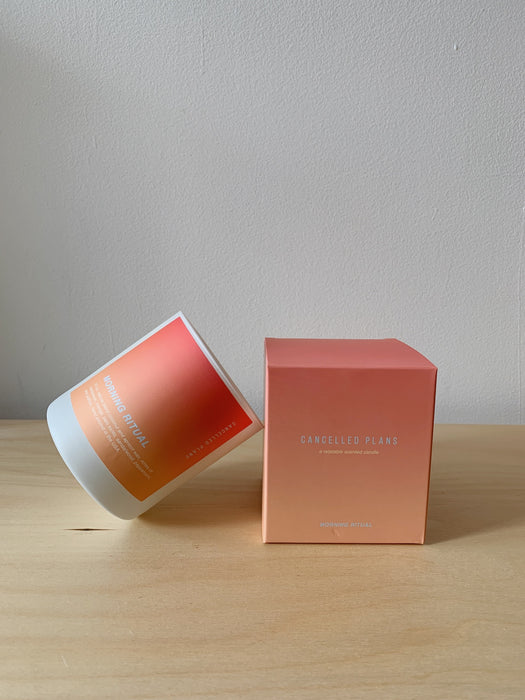 Cancelled Plans Candles
The goal is to help people lean into the idea of cancelled plans: To slow down, stay home, and unwind. Hand poured in Seattle, WA. Made from a clean burning blend of coconut and apricot wax with a cotton wick, in a white blown glass tumbler. Approximate 55+ hour burn time. 10 ounces, 3.4 inches tall. 
Available in -
Alone Time: You know the feeling. It's been a long week. You said "maybe" to plans tonight, and you could still go.. or you could cancel your plans, do your nighttime routine at 6 pm, and sit on your couch with some ice cream. Maybe you'll go out tomorrow night, but for now, just enjoy some guilt free alone time. You deserve it. It starts out smooth and herbal with hints of lavender and eucalyptus, and then it rounds off with a warm and woody base of sandalwood and amber. It smells like taking time for yourself to feel healthy and rested. It's self-care. Notes of eucalyptus, lavender, sage, cedar, and light musk.
Cancelled Plans: "Yeah, sorry, I have to get home to my dog."  Notes of aloe, agave, chrysanthemum, green floral, and patchouli.
Do Not Disturb: "Calls and notifications will be silenced until further notice." Notes of spice, sea salt, cedar, vanilla, sandalwood, lily of the valley, lilac, rose, and jasmine.
French Exit: "Just trying to sneak out of parties to be in bed by 9." Notes of spice, teakwood, tobacco leaf, amber, saffron, sandalwood, incense, and smoke.
Love You So Much: The friend you make plans to stay-in with. The mom-figure who listens to all your feelings. The roommate who puts up with your living quirks. The friend who texts you videos to make you laugh. The lover who knows you best. For all the people you want to remind that you love them so much. Notes of amber, coconut, sandalwood, agave, green floral, gin, and balsam.
It's Fine, I'm Fine: Sweet and musky like a smooth cocktail to take the edge off your bad day (or year). Notes of almond, jasmine, cedar, light musk, amyris, tonka, smoke, and coriander.
90's Baby: VHS tapes, Gameboys, and MTV music videos. Notes of rhubarb, red currant, strawberry, fig, blackberry, vanilla, and wood.
Social Anxiety: Having to mentally prepare yourself for 10 minutes to say "here" during attendance. Notes of sage, oak moss, amber, orange, bergamot, vetiver, and dark musk.
Extrovert: Ideal scenario is an all night array of events with 80 of your closest friends preferably last minute. Notes of rose, mandarin, lily, sea salt, jasmine, green leaves, tonka bean, and wood.
Morning Ritual:  The joy in a stack of 10 waffles with a half pound of syrup. A rushed, yet refreshing skincare routine. Getting a glimpse of the sunrise. Dropping the glob of toothpaste off your toothbrush. Feeling proud of yourself for doing a little morning workout (every once in a while). Not setting your alarm on a Saturday morning. It's all a part of our morning rituals. Notes of cardamom, orange, palo santo, sandalwood, peppercorn, and saffron.