Annie Axtell Moon Phase Calendar 2024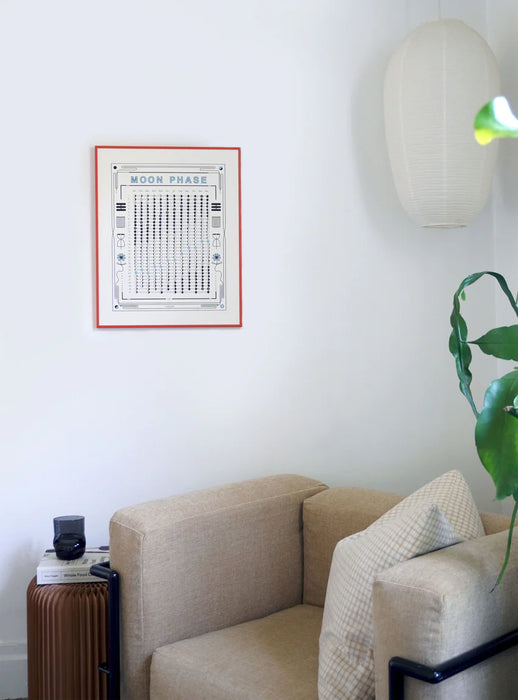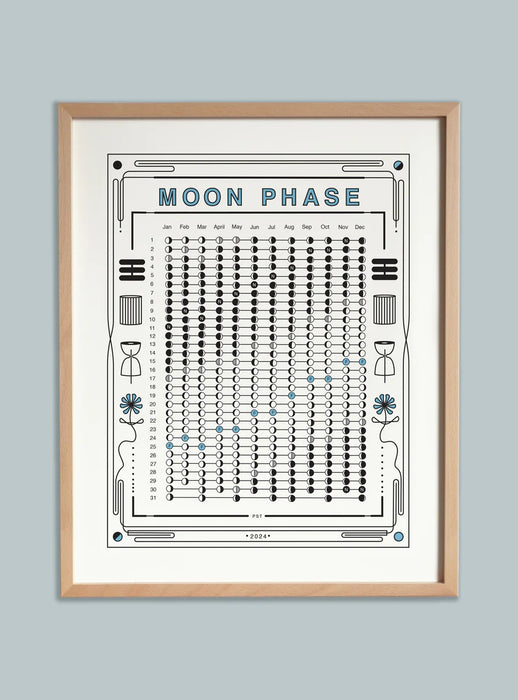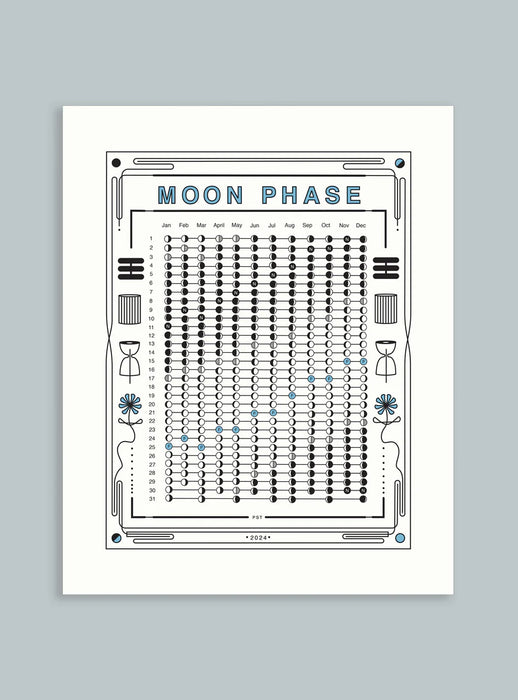 Annie Axtell Moon Phase Calendar 2024
This year's calendar design is exploring the depths of our internal compass, we pause to contemplate our guiding principles. Represented as pillars in the design, composed of abstracted symbols that embody our core beliefs. Do they match how we show up in the world? 
Consider how we engage with our loved ones and the greater community. How we spend our time, tending to our well-being, and safeguarding our surroundings.
Embracing the new year, a moment presents itself to readjust and align with our hearts.
This two colour screen print is editioned on a light cream archival paper. It measures 16" X 20" and will fit in a standard size frame. Black lines with light blue accents. Signed by the artist. Available in PST time zone.