Cream & Speckled Black Cowhide Rug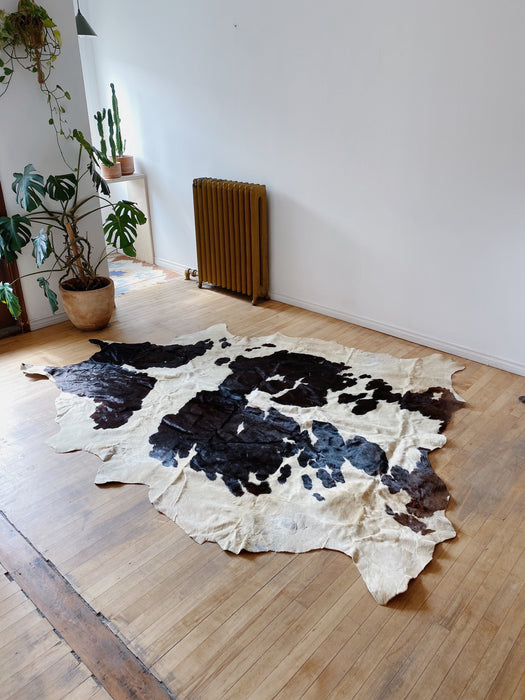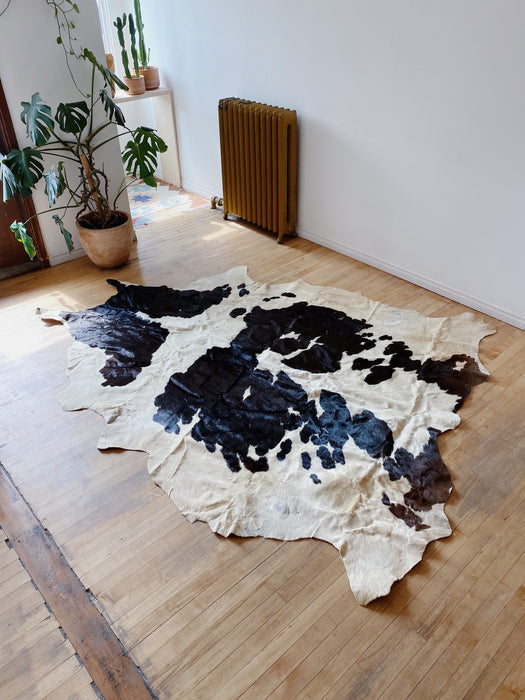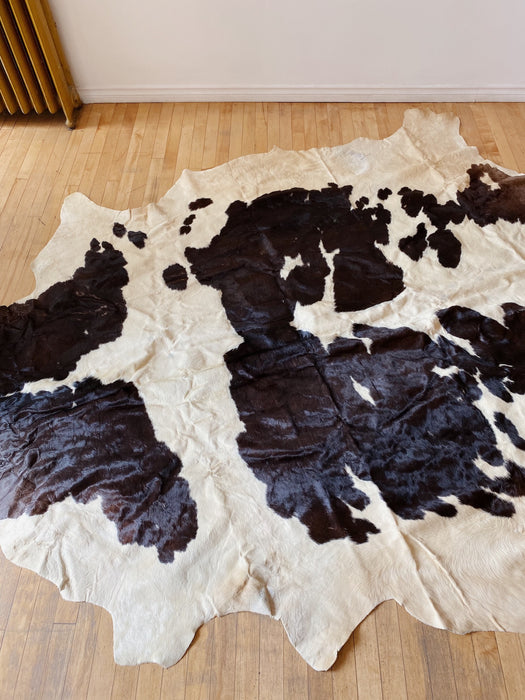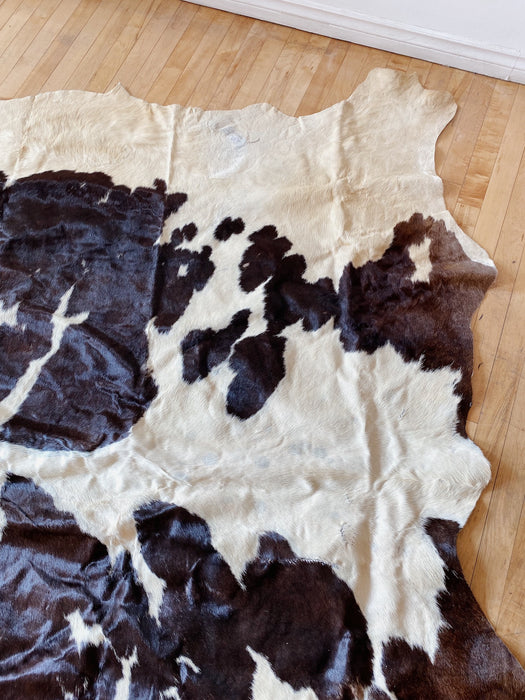 Ethically sourced cowhides from Colombia by Tan Premium Goods
Each cowhide is individually tanned by hand. Cowhides will have small imperfections because they are not factory tanned which makes them sustainable, and each one unique and beautiful. They are suitable to go under dinning tables, in living rooms and in high-traffic areas. Very resistant to staining and balding long-term, if cared for appropriately. 
Approximate measurements: 8.58ft x 7ft 
The rugs show creases in them from being folded for transportation/storage but the creases will go away after laying flat for a time. 
Care: Tan Premium Goods hides are a natural product and should be treated with care. Keep them laying flat and on a dry surface. Do not wet when cleaning. The coats are naturally resistant to water because of the ability of the hair strands to repel liquids. That being said, water that seeps through to the raw leather underside can cause water damage.

To clean, we recommend first shaking the hide outside and then, if necessary, passing a delicate vacuum over it (starting from the spine then pulling the vacuum out towards the sides, being sure to follow the natural direction of hair grown). Some people like to pass a slightly damp micro-fibre cloth over the hide once is has been shaken or vacuumed and, if you are really into deep-cleaning, you can put a little bit of rubbing alcohol onto the cloth (it cleans like water but evaporates much quicker). All-in-all, the hides are forgiving and easy to care for. Just follow these easy instructions and your product should last a lifetime!