Daldanea Rhys Beaded Earrings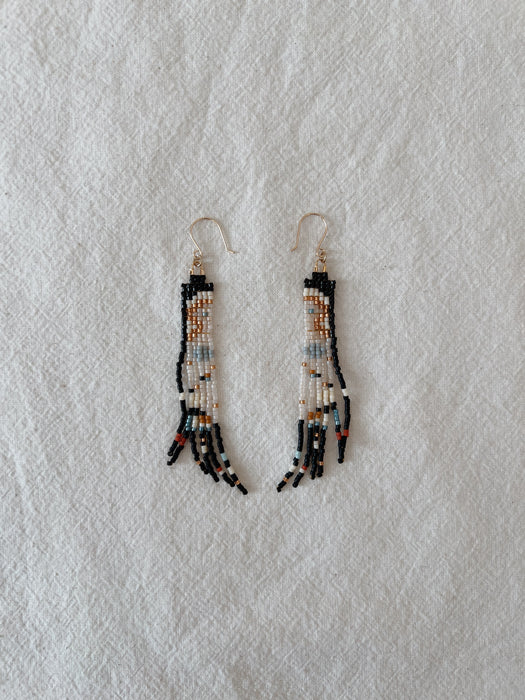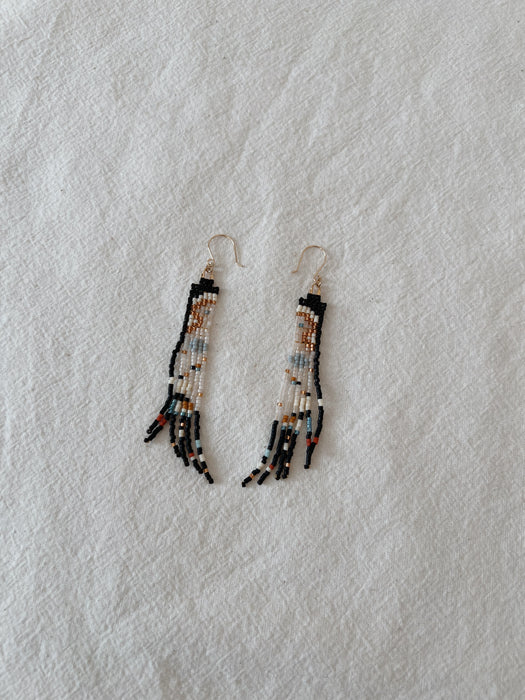 Daldanea Rhys Beaded Earrings 
Onyx, vanilla, amber, glazed translucent, sonata blue, blue aventurine, matte black, ochre, toffee, tawny orange, and pastel aqua. Right and left sides are designed differently in complimentary style and mirror each other.
Measurements: 1 cm wide by 9.3 cm long (from hook to the longest tip), and 1.7 grams each side. Extra lightweight.
Materials used: Japanese glass beads, nylon thread, hand forged brass discs, bars and hooks are made of hand cut and forged 14 KT gold filled wire.

Handmade in Saskatchewan by Métis artist Molly Patterson