Hunt Of Hounds Celestial Stud Earrings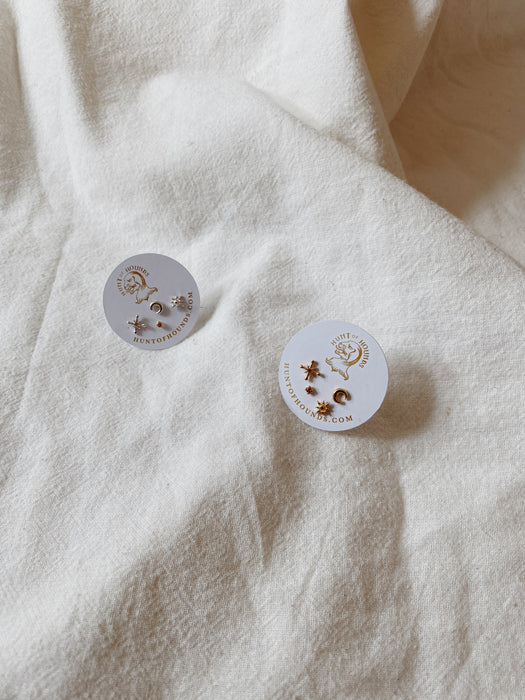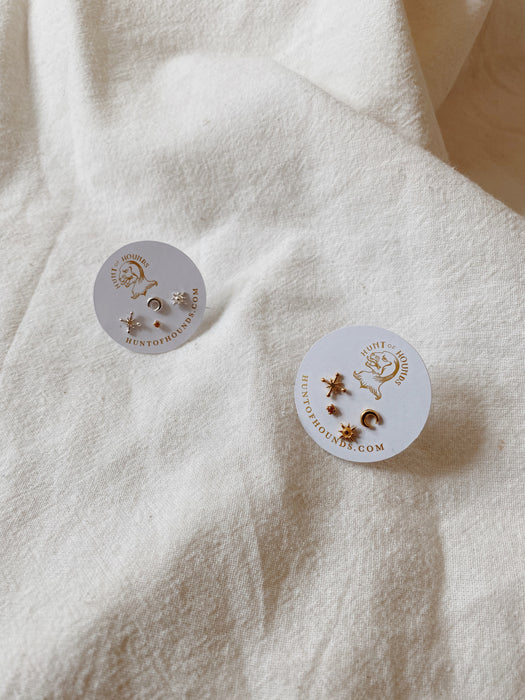 Hunt Of Hounds' designs mix heritage style and modern trends to make timeless, wearable pieces

Like the ever-changing skyscape, these sun, moon, star, and planet studs can be mixed and matched to suit your mood. Sold as a set.
The studs are available in 925 sterling silver and 18k gold plated sterling silver, genuine citrine gemstone
Measurements: 1" (2.5cm) each

Handmade in Bali from original hand-carved model. Based in Vancouver, Canada.