Maude Coconut Milk Bath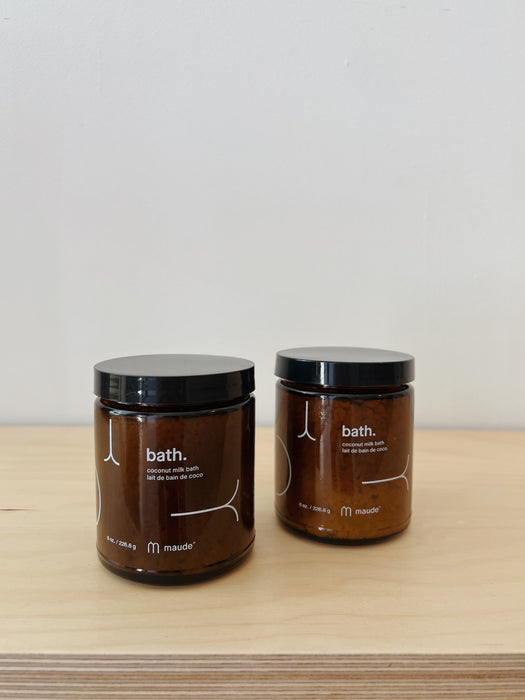 A gentle mixture of coconut milk powder softens and hydrates while pure, hand-harvested salts from the Southern Dead Sea infuse water with vitamins and minerals, including magnesium, potassium, sulfur, zinc and more.

This coconut milk bath is good for full-body, foot, and hand soaks, formulated to increase circulation and relax muscles.

8oz, Cruelty-free, Vegan, and Paraben-free

Made in USA
Latina-founded, Maude is modern sexual wellness company from Brooklyn, built on quality, simplicity and inclusivity, on a mission to make intimacy better—for all people.