P.F. Candle Co. Hand & Body Wash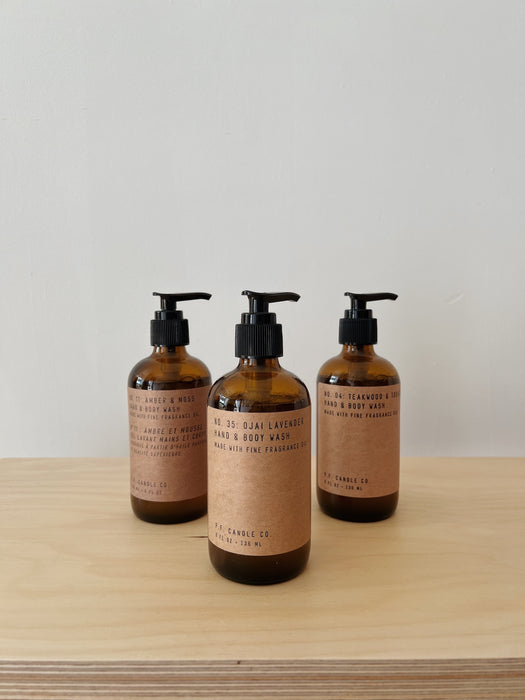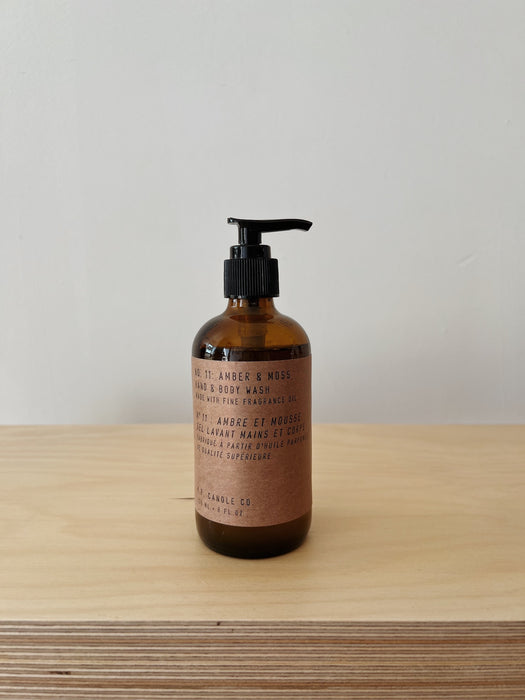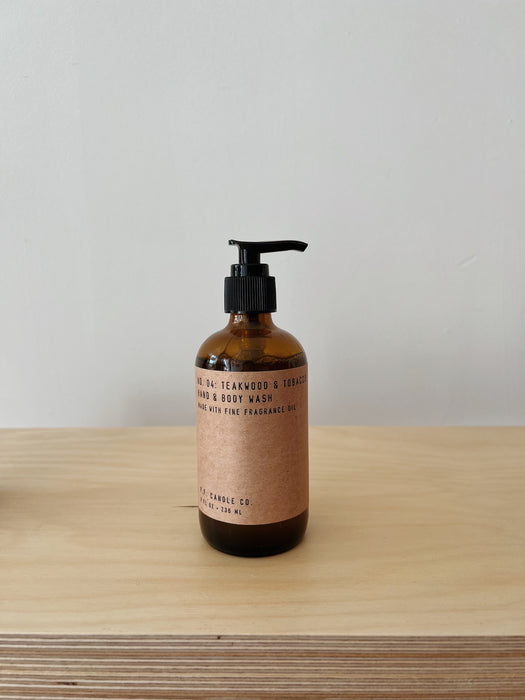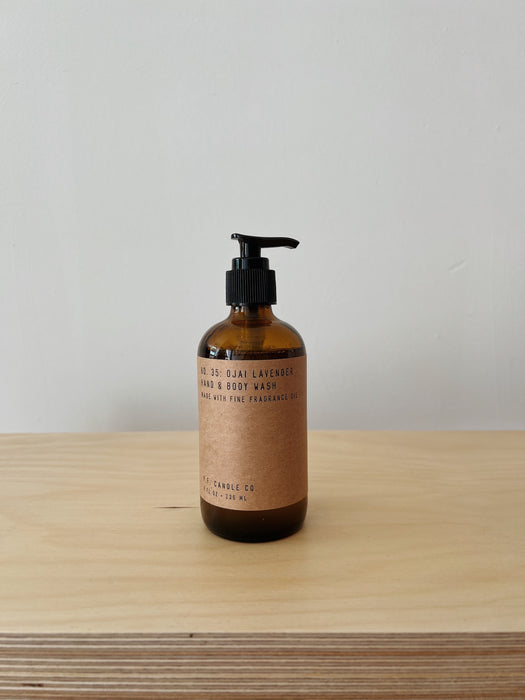 P.F. Candle Co. Hand & Body Wash - Made with Castile-based soap and fine fragrance oils, this gentle-yet-effective cleanser leaves the skin lightly fragranced and the mind a bit clearer.
Formulated first for the hands but suitable for the entire body, this collection is vegan and cruelty-free, contains no sulfates, parabens, or phthalates, and is packaged in recyclable glass bottles to fit right in with any home decor.
Scents: Amber & Moss - A weekend in the mountains, sun gleaming through the canopy. Sage, moss, and lavender.
Teakwood & Tobacco - Leather, teak, and orange.
Ojai Lavender - A calming vortex surrounded by sun-drenched fields, orange groves and lavender farms, jagged mountains washed in a rosy, sunset glow. Aromatic, herbal, citrus. Pixie tangerine, blue lavender, coyote mint.
Packaged in 8 oz recyclable and reusable glass bottles, each bottle measures 6.25" in height, 2.25" in width. 
Ingredients - Water/Eau, Cocos Nucifera (Coconut) Oil, Potassium Hydroxide, Glycerin, Parfum, Olea Europaea Fruit (Olive) Oil, Cyamopsis Tetragonolobus (Guar) Gum, Helianthus Annuus (Sunflower) Seed Oil, Aloe Barbadensis (Aloe Vera) Leaf, Rosmarinus Officinalis (Rosemary) Extract, Butyrospermum Parkii (Shea) Butter, Citric Acid, Hexyl Cinnamic Aldehyde, Phenoxyethanol, Capryl Glycol, Linalool, Coumarin, Eugenol, Cinnamic Aldehyde, Citral, Limonene