P.F. Candle Co. Incense Cones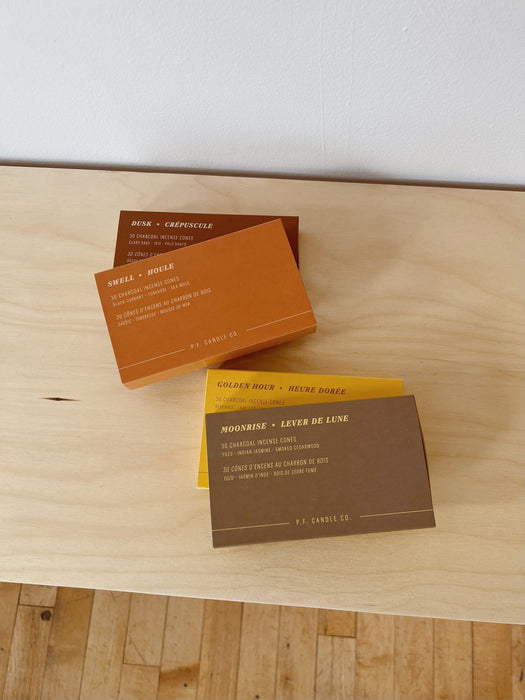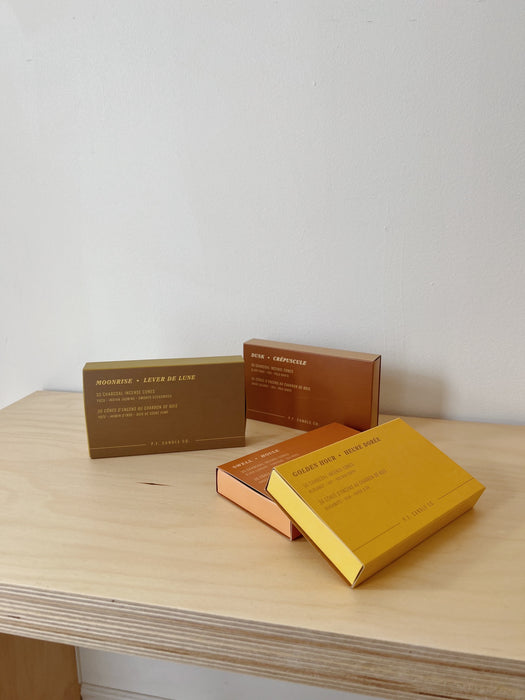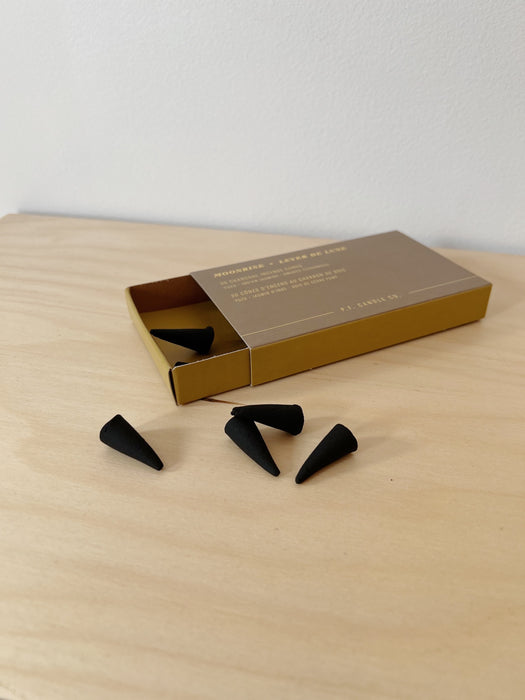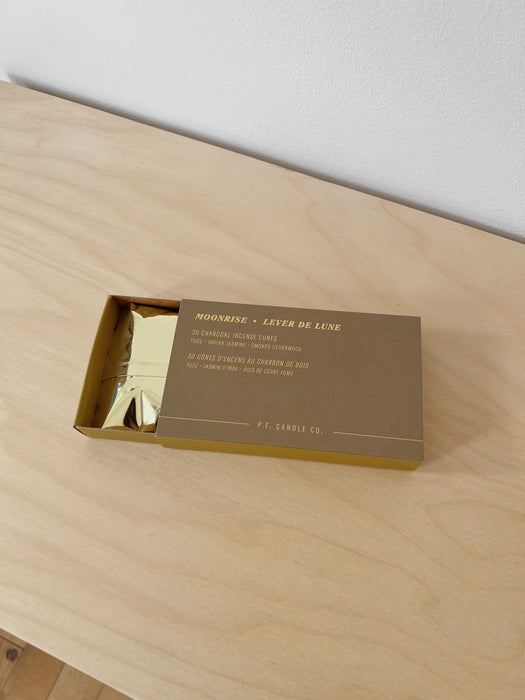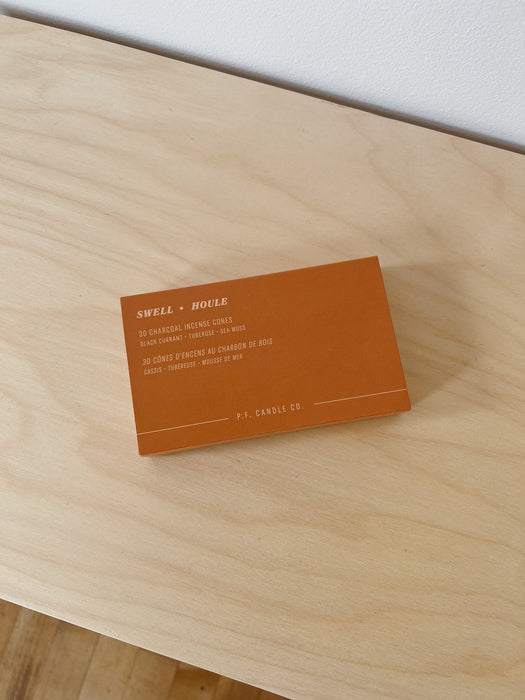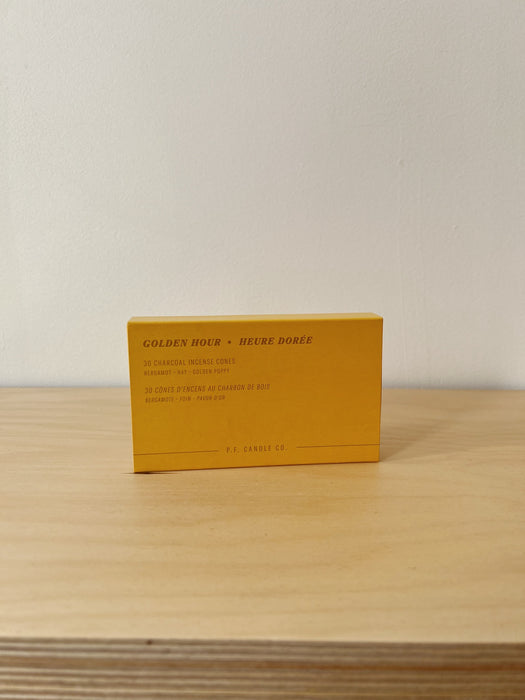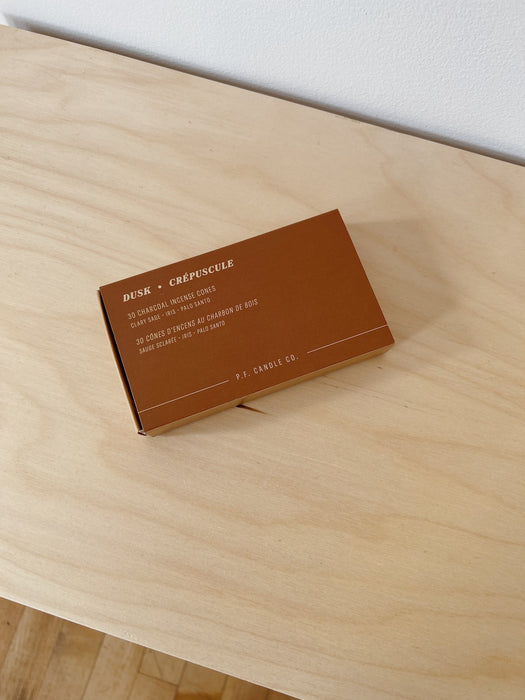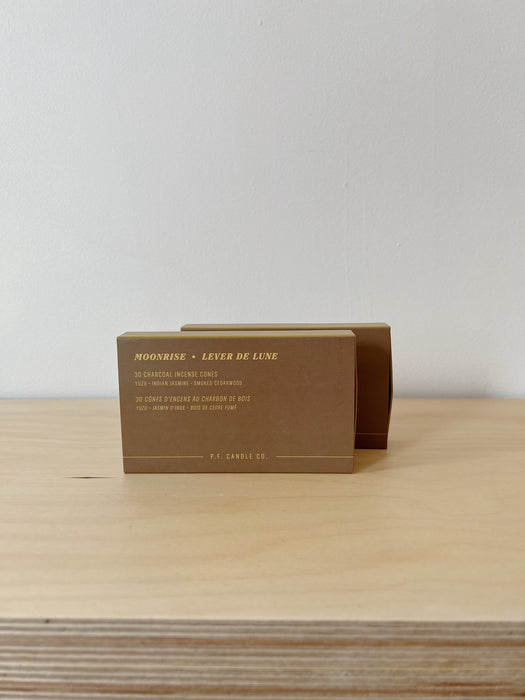 P.F. Candle Co. is a Los Angeles-based home fragrance company. The entire P.F. collection is vegan, cruelty-free, and phthalate-free — always. All of their candles are made with 100% domestically-grown soy wax. 
If you're already familiar with the P.F. Candle Co. Incense Cones, you may notice they swapped out the previous tin jars for recyclable matchbox packaging instead, keeping sustainability in mind. However, you can rest assured that the Incense Cones are still made with the same fragrance formula you know and love!
Scents: Swell - 12pm. Salty skin, steady tides, endless afternoons in the hot summer sun. Vibrant, juicy, aquatic. Black currant, tuberose, and sea moss.
Golden Hour - 5pm. Rustling grasses, baked earth, sun rays split between trees. Mellow, dry, tranquil. Bergamot, hay, and golden poppy.
Dusk - 8pm. Damp leaves, crisp air, powder and spice on a clear night. Woody, cool, and earthy. Black pepper, clary sage, palo santo, and blooming iris.
Moonrise - 12am. Heatwaves, late-night crowds, the lure of the dance floor melding smoke and strange perfumes. Balmy, ambiguous, free. Yuzu, Indian jasmine, and smoked cedarwood.