P.F. Candle Co. Sunset Soy Candle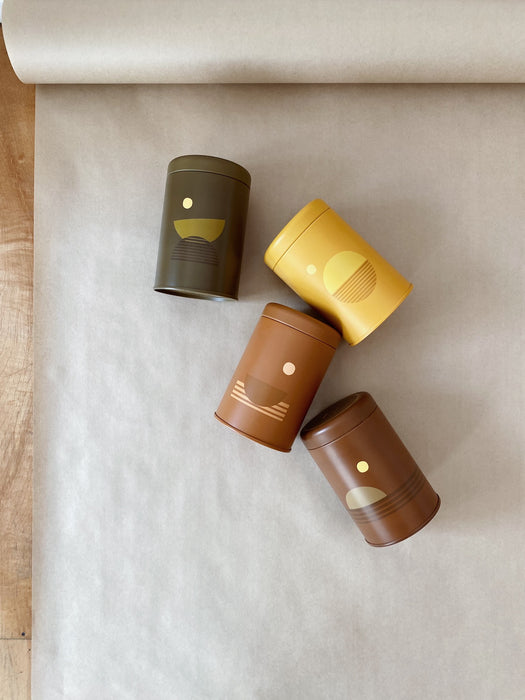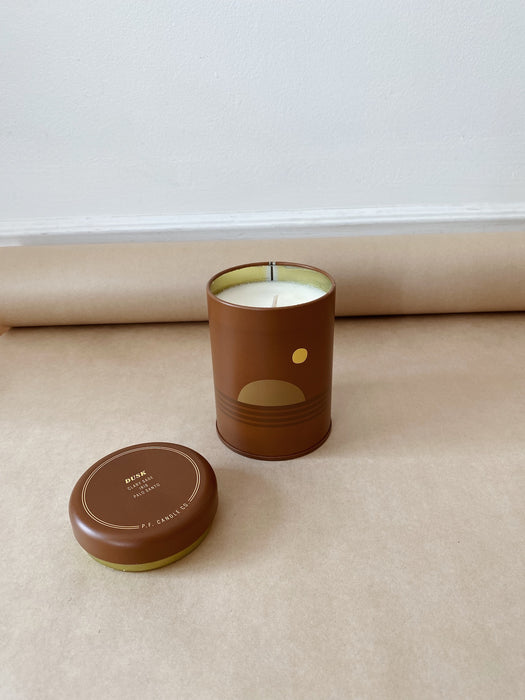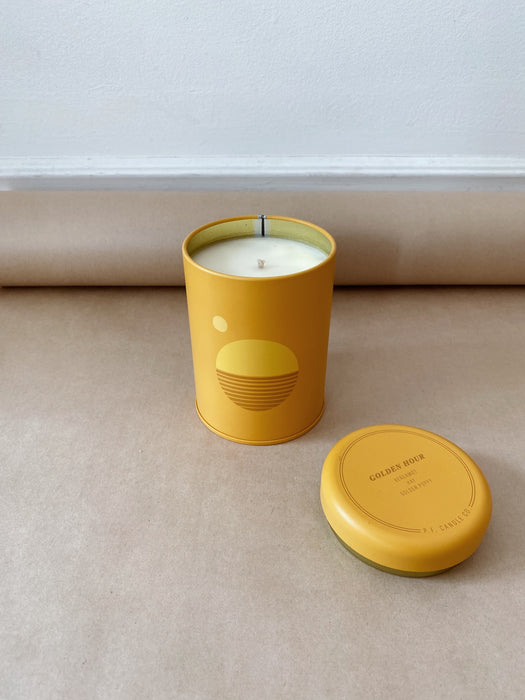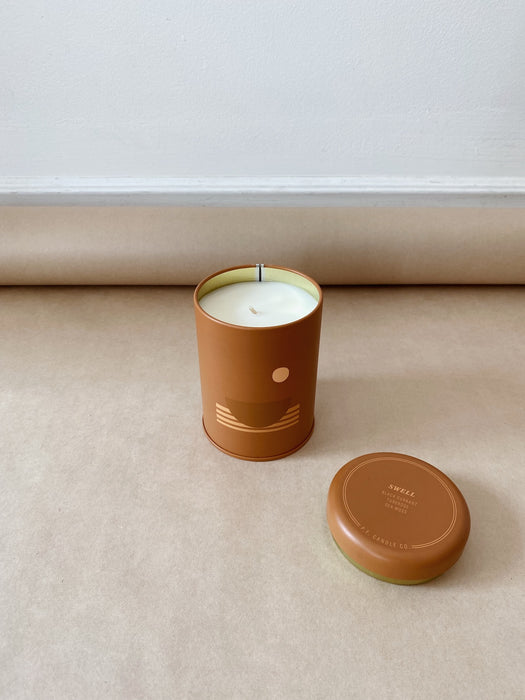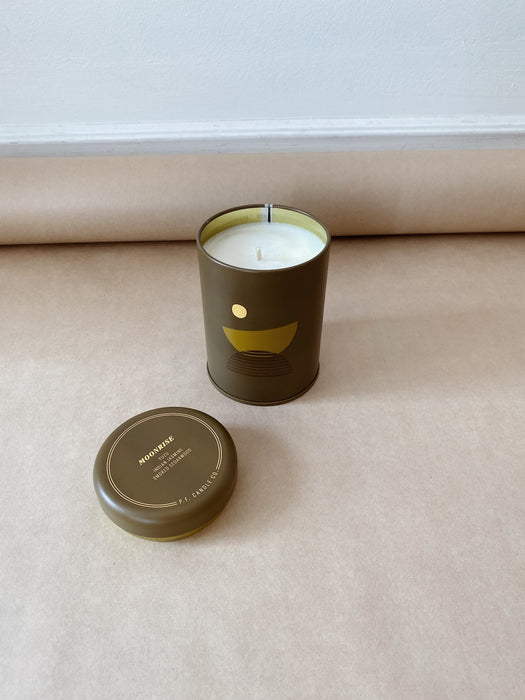 P.F. Candle Co. is a Los Angeles-based home fragrance company. The entire P.F. collection is vegan, cruelty-free, and phthalate-free — always. All of their candles are made with 100% domestically-grown soy wax.
Sunset candles are poured into custom-printed tin vessels donned with earth-toned motifs, sun shapes, and horizon lines inspired by California scenery. 
Scents: Swell - 12pm. Salty skin, steady tides, endless afternoons in the hot summer sun. Vibrant, juicy, aquatic. Black currant, tuberose, and sea moss.
Golden Hour - 5pm. Rustling grasses, baked earth, sun rays split between trees. Mellow, dry, tranquil. Bergamot, hay, and golden poppy.
Dusk - 8pm. Damp leaves, crisp air, powder and spice on a clear night. Woody, cool, and earthy. Black pepper, clary sage, palo santo, and blooming iris.
Moonrise - 12am. Heatwaves, late-night crowds, the lure of the dance floor melding smoke and strange perfumes. Balmy, ambiguous, free. Yuzu, Indian jasmine, and smoked cedarwood.