AND Ceramic Studio Candle Holder Duos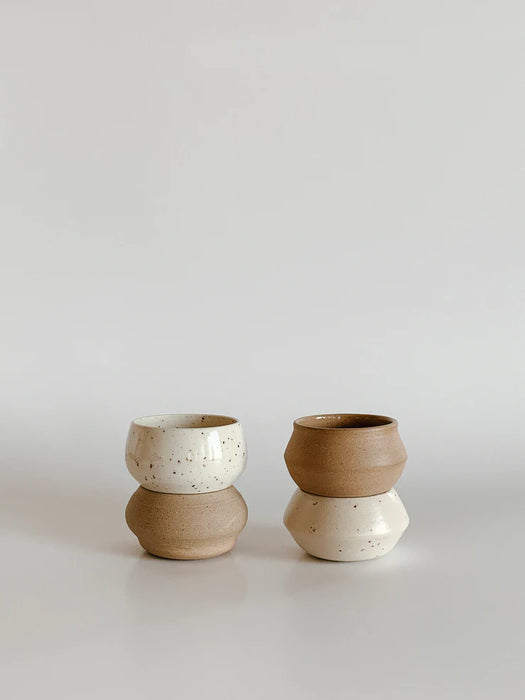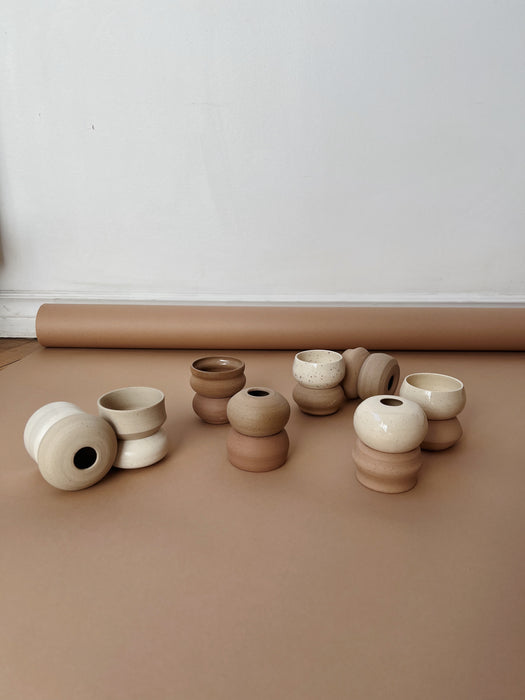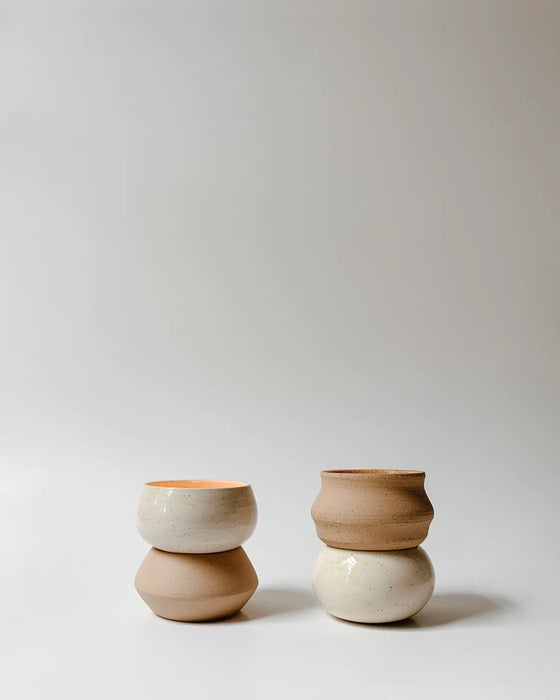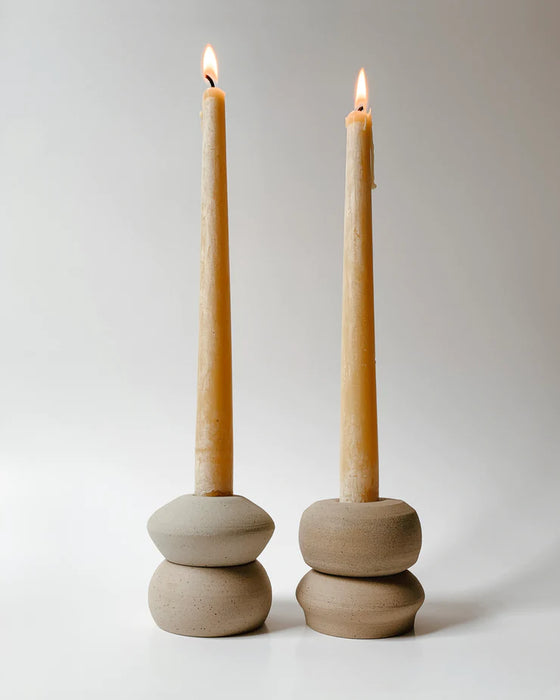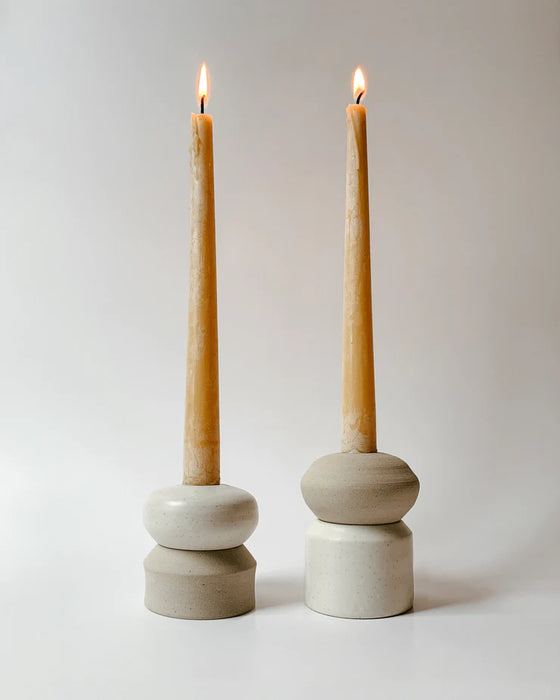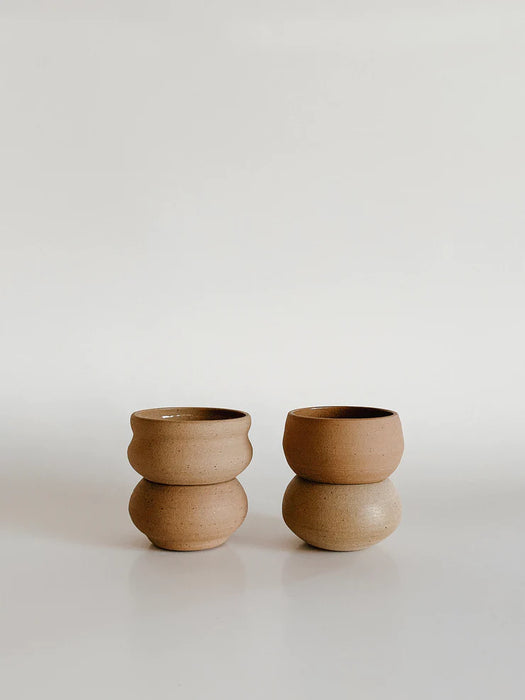 AND Ceramic Studio taper & tea light candle holder duos
Have it both ways with these sculpturally designed candle holders that fulfill all your ambience needs. Whether you are burning a taper, a tea light or simply enjoying the shapes and textures of hand made, one of a kind pieces on your bookshelf or tabletop, these candle holders have it all. Comes with two candle holders. 
Mindfully made in Lumsden, Saskatchewan.
Size: 7cm x 6cm (height x width - all measurements are approximate)

Each piece is unique and might have some clay & glaze variations such as beauty marks, dimples, crackling glaze and some warping which is part of the artisanal nature of the production process.