Farfalle Pasta Candle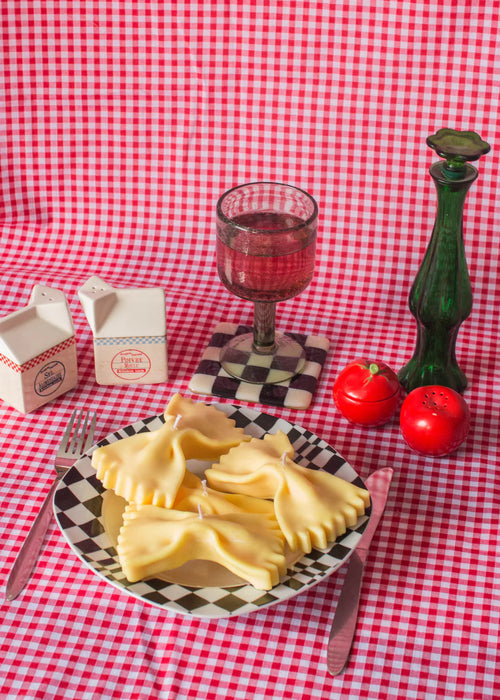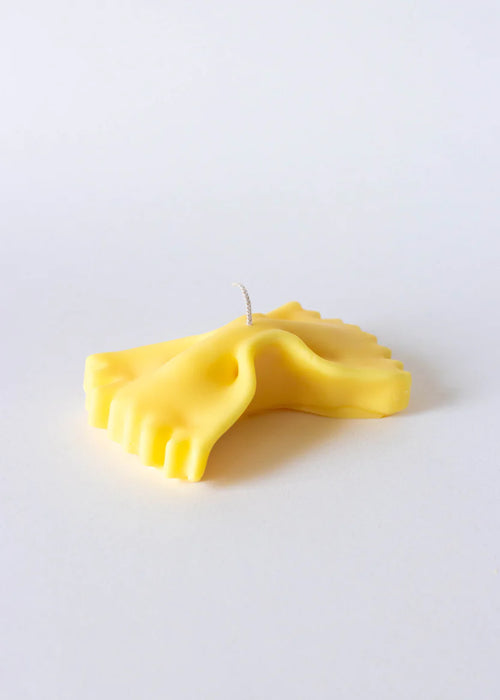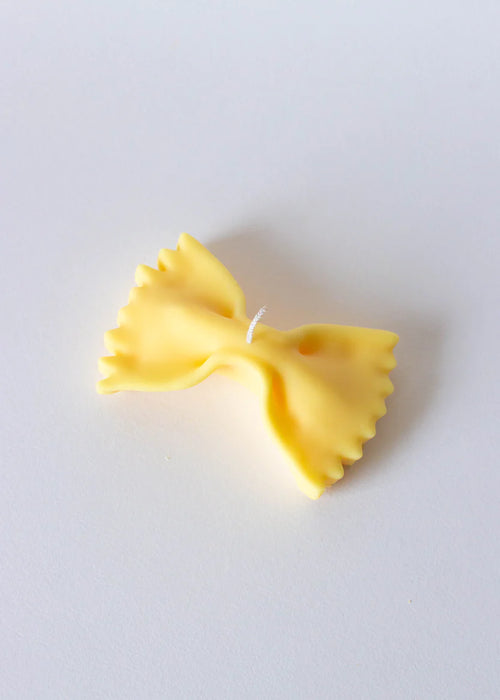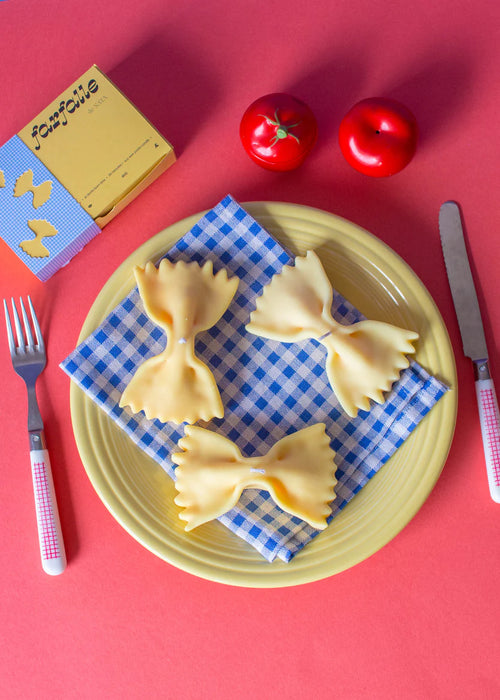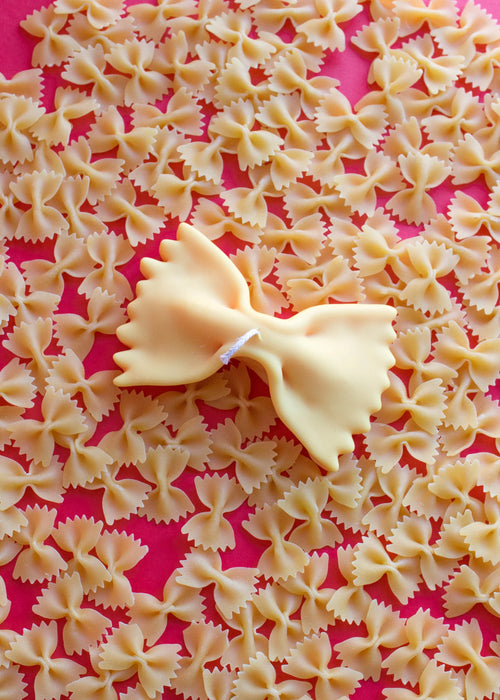 Nata Concept Store Farfalle Pasta Candle
The art of pasta making has been passed down through the generations of our Italian friends. Now, from Nonnas to Nata, Nata brings you the Farfalle candle. Literally translated to Butterflies, nothing says form and craft like handmade pasta. Careful - your dinner party guests may find the moreish aesthetic good enough to eat.
Scented with Jasmine, Neroli & Orange Blossom.
Burn time: 30+ mins, Measurements: 12cm L x 3.5 H x 7cm W

Nata is made by Anna and Tatian. They make candles taking inspiration from your favourite dishes & snacks - bringing the irresistible allure of food to your home decor. The candles are handmade in their London studio - using eco friendly and vegan ingredients.