Of The Earth Light Ancient Bottle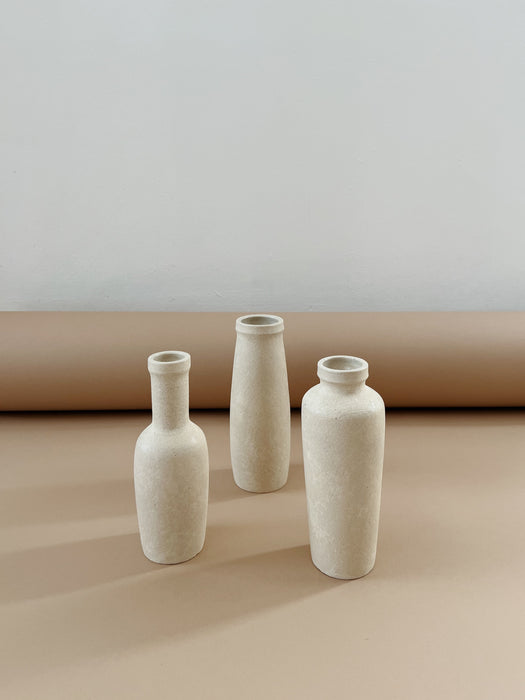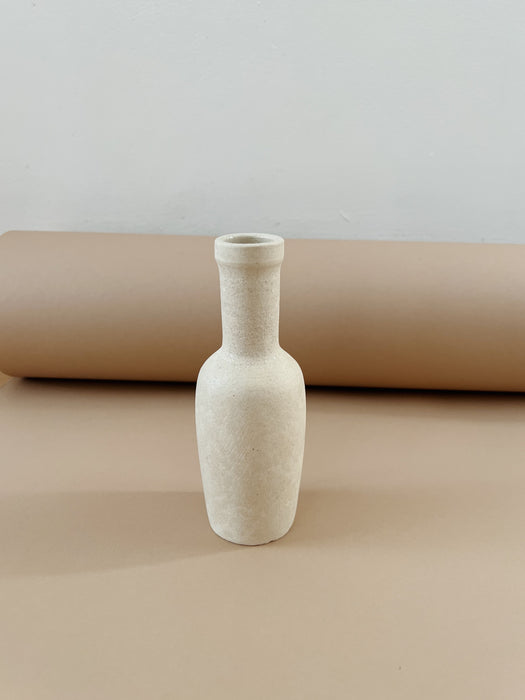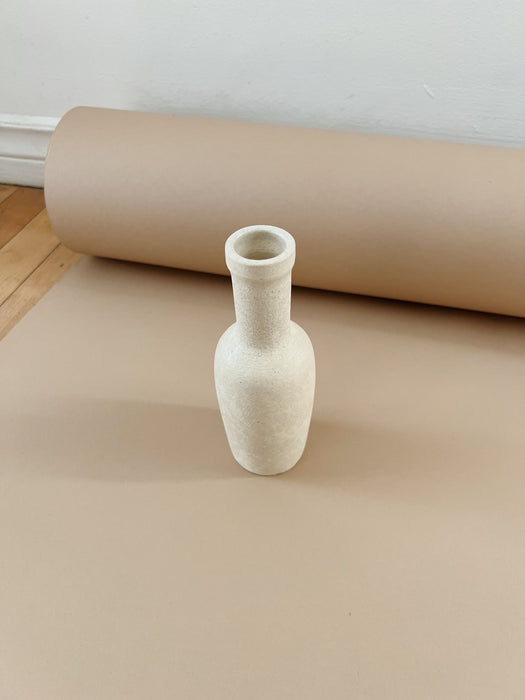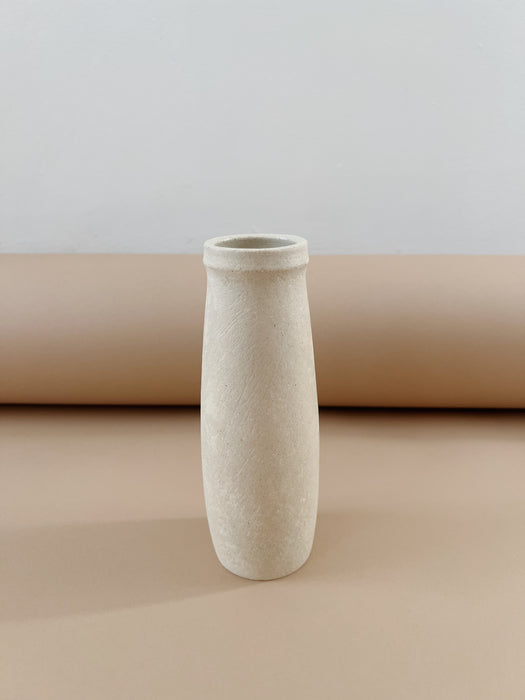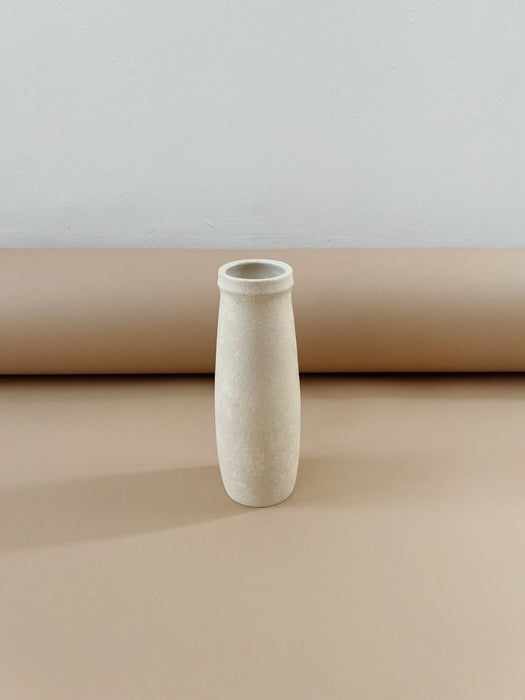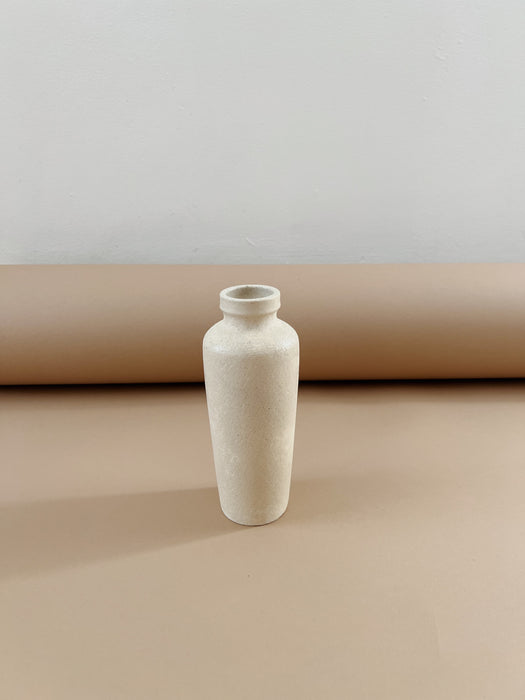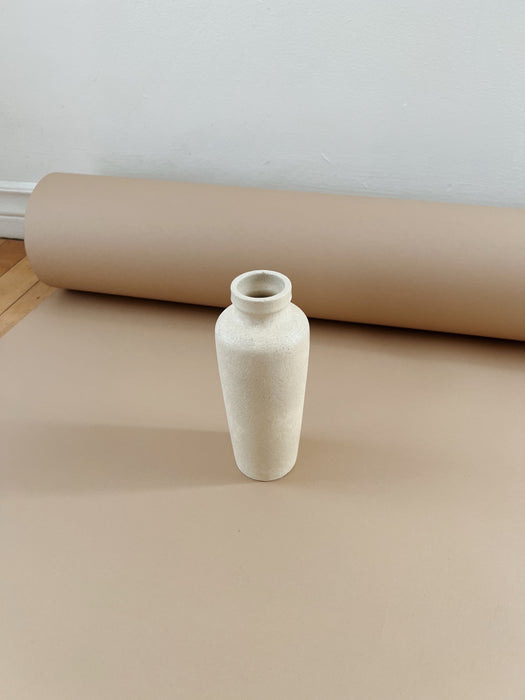 Of The Earth light ancient bottle
Made from an off white sandy clay. Satin clear glaze is poured into the interior and applied using a sea sponge to the exterior to create a natural patina look that we absolutely love! 
Bottle numbers correspond to the order of the images. 
Approximate measurements: #1 - 6.5", #2 - 7-8", #3 - 6.5" 
Made in Alberta