P.F. Candle Co. Alchemy Candle Collection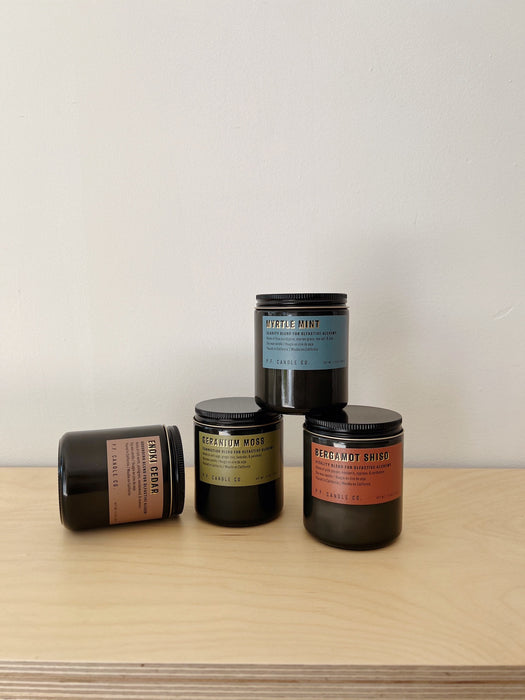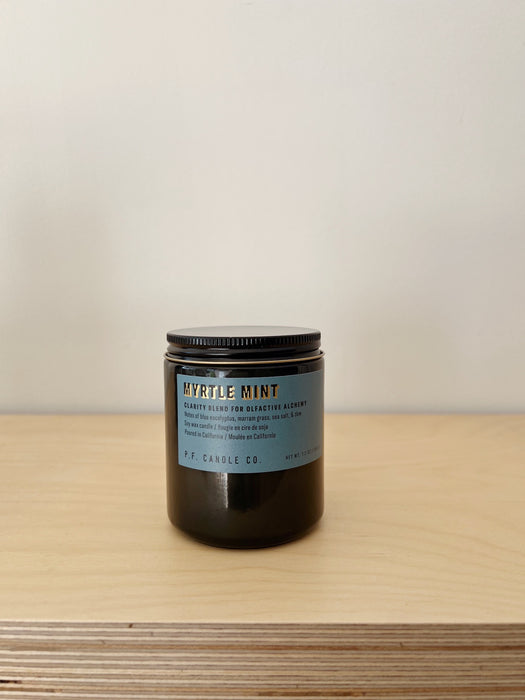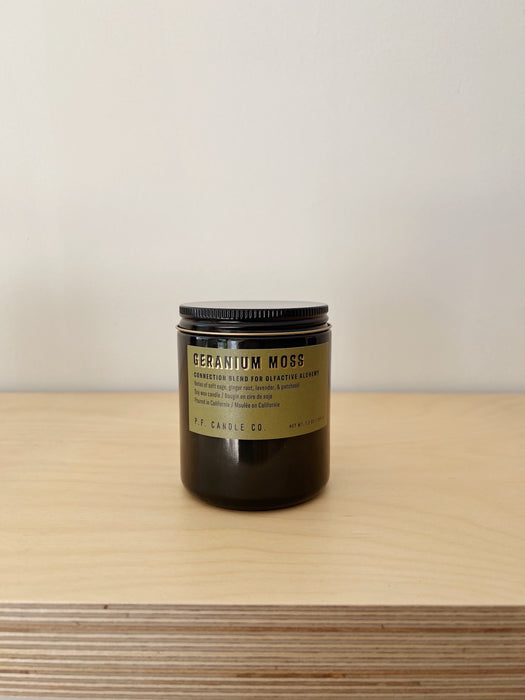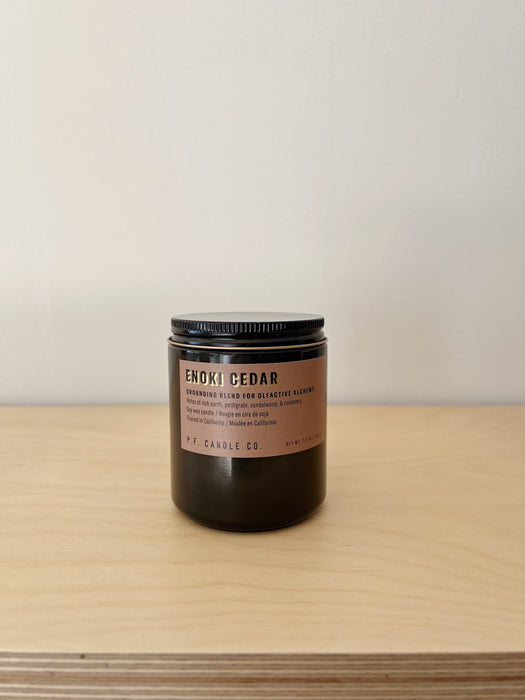 P.F. Candle Co. is a Los Angeles-based home fragrance company. The entire P.F. collection is vegan, cruelty-free, and phthalate-free — always. All of their candles are made with 100% domestically-grown soy wax. 
Enhance your daily rituals with this bundle of all four 7.2 oz candles from the Alchemy Collection. The Alchemy Collection uses research-backed scent technology that is meant to positively affect both spirit and atmosphere:
Scents: Bergamot Shiso - pink pepper, mandarin, cypress, and cardamom.

Myrtle Mint - blue eucalyptus, marram grass, sea salt, and dew.

Geranium Moss - soft sage, ginger root, lavender, and patchouli.

Enoki Cedar - rich earth, petitgrain, sandalwood, and rosemary.