P.F. Candle Co. Room & Linen Spray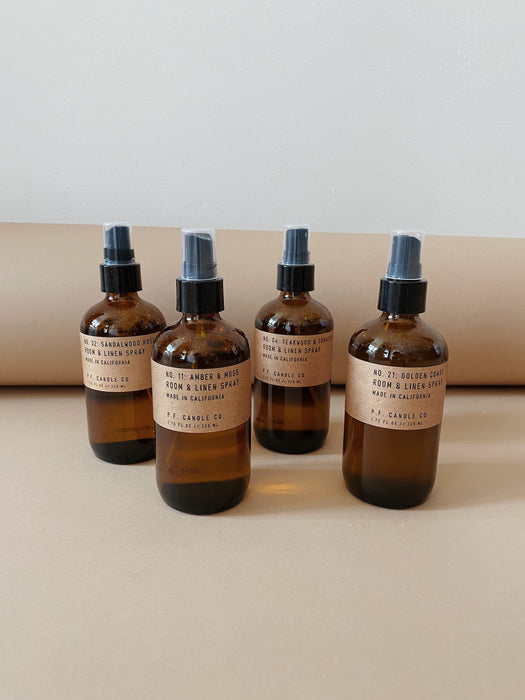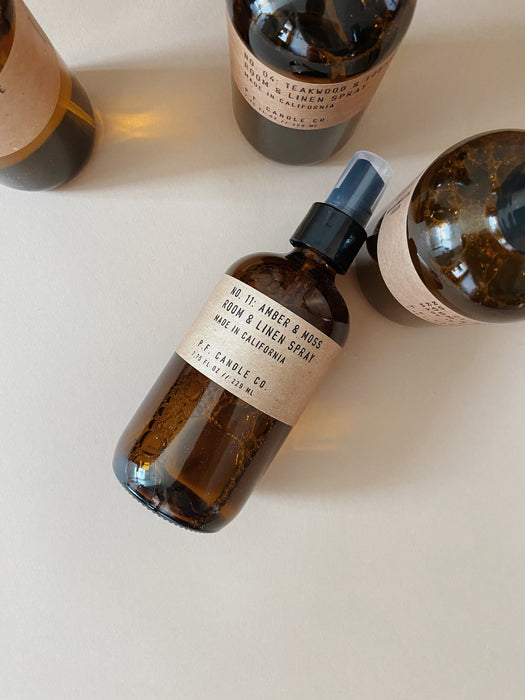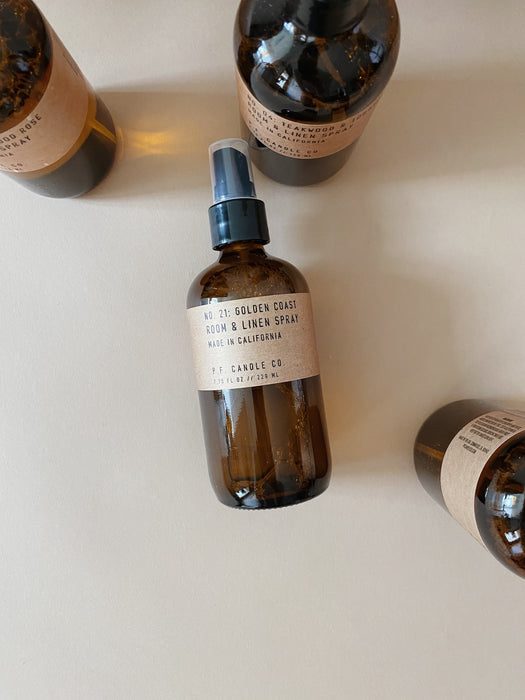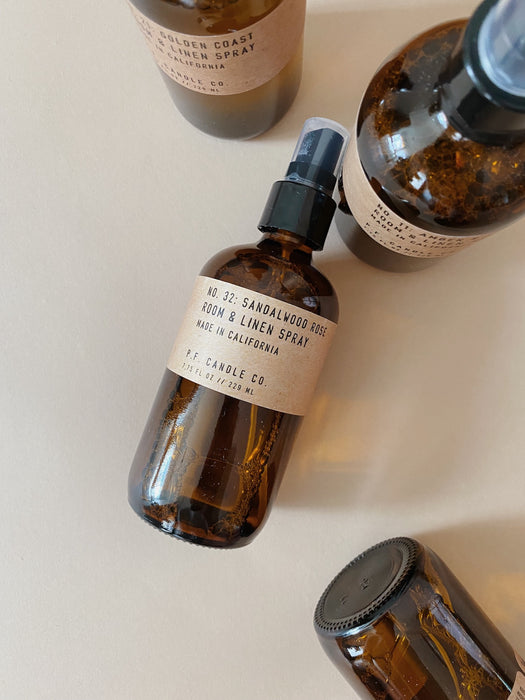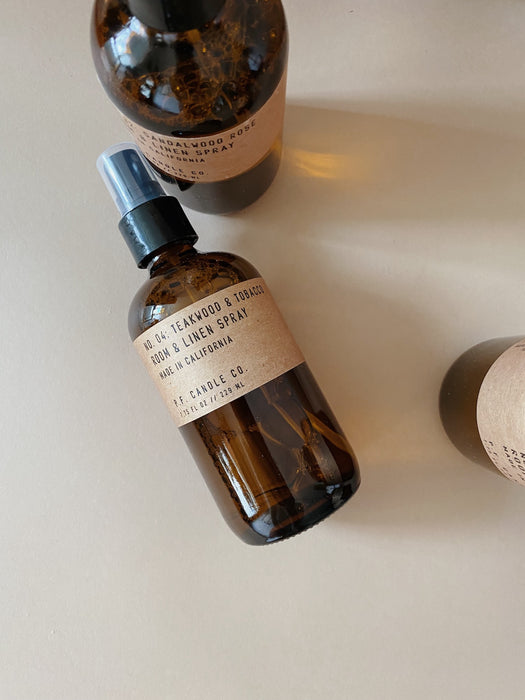 P.F. Candle Co. Room & Linen Sprays offer an effortless, fine mist and a fragrance load that'll ensure your favourite scent stays where you spray. Use them on your bedsheets, pillows, couches - anywhere in the home that needs a bit of a boost.
P.F. Candle Co. is a Los Angeles-based home fragrance company. The entire P.F. collection is vegan, cruelty-free, and phthalate-free — always. All of their candles are made with 100% domestically-grown soy wax. 
Scents: Amber & Moss - A weekend in the mountains, sun gleaming through the canopy. Sage, moss, and lavender.
Golden coast - Big Sur magic, wild sage baking in the sun, the rumble of waves and rocks. Eucalyptus, sea salt, redwood, and palo santo.
Sandalwood Rose - New York meets Los Angeles. Cashmere rose, oud, and sandalwood.
Teakwood & Tobacco - Leather, teak, and orange.