P.F. Candle Co. Seasonal Soy Candle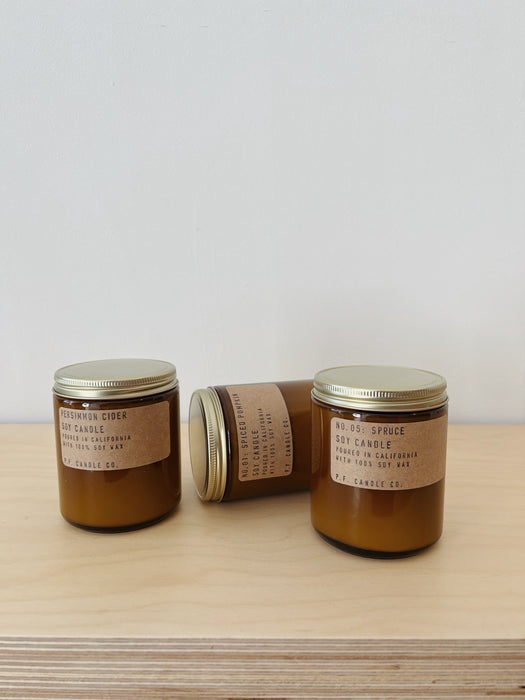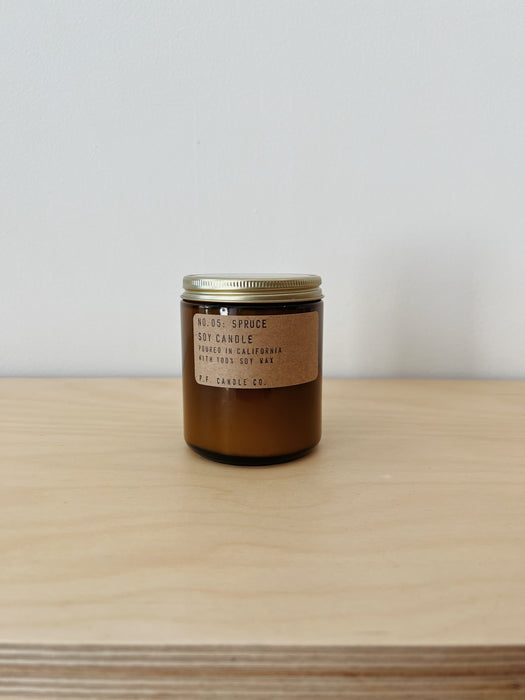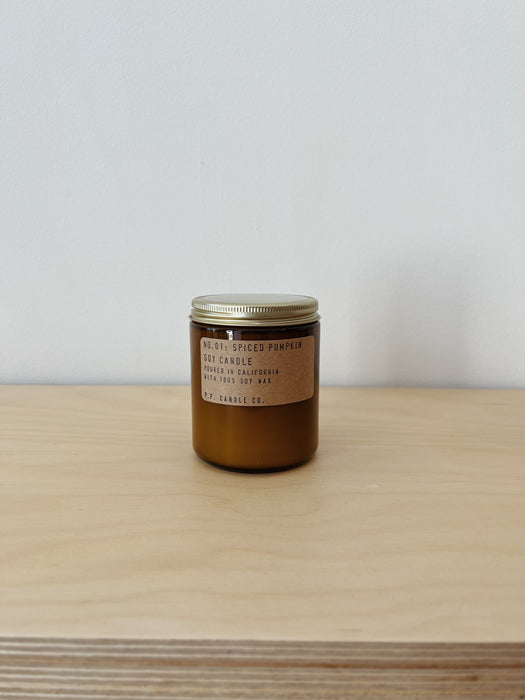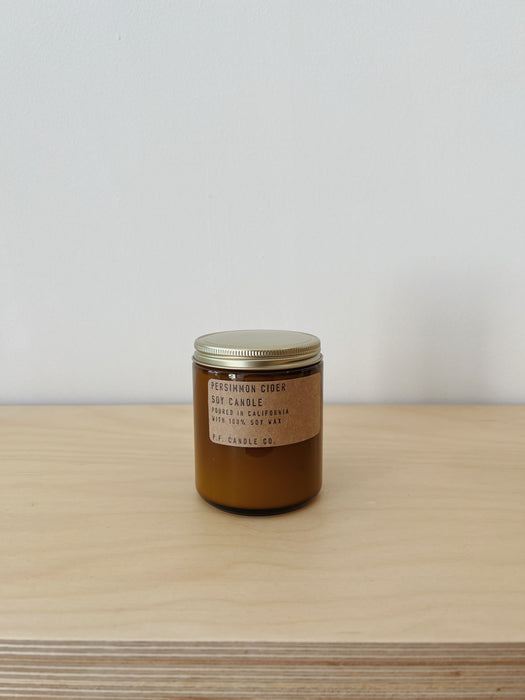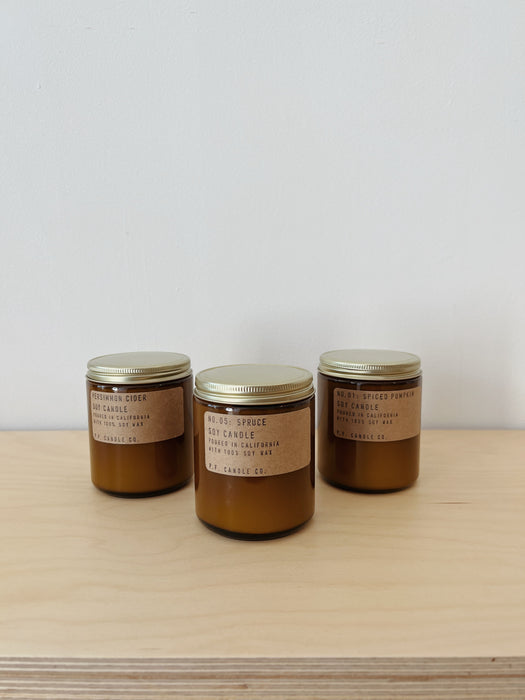 P.F. Candle Co. is a Los Angeles-based home fragrance company. The entire P.F. collection is vegan, cruelty-free, and phthalate-free — always. All of their candles are made with 100% domestically-grown soy wax. 
7.2 oz Standard Candles are hand-poured into apothecary inspired amber jars with their signature kraft label and a brass lid. This is their popular size and is meant for dressers, countertops, nightstands – basically everywhere.
Scents: Spiced Pumpkin - 
Pumpkin pie, lots of butter, and movie marathons. Nutmeg, pumpkin, brown sugar, and cinnamon.
Persimmon Cider - 
Fresh picked fruit, spiced cider, celebrations of renewal and the transition to fall. Ginger, ripe persimmon, mulling spices.
Spruce - 
Dense forest floor, sunshine and snow, corner tree lots. Snow powder, blue spruce, cedar wood, and citrus.