Picot Collective Honey Tobacco Eau De Parfum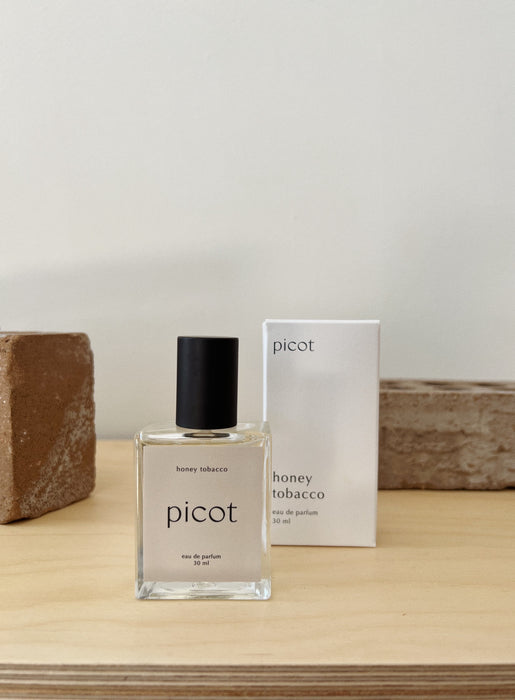 The Honey Tobacco eau de parfum is Picot's high-quality, non-toxic fragrance

Cozy, alluring, sensual, and unique. To be more literal, it smells like a blend of deep vanilla and men's cologne. This will evolve with you through the day, working with your natural oils to shift into a truly unique expression that becomes deeply personal.
30ml glass bottle with a matte-black metal pump + lid.

Handmade in Canada, with sourced high-quality, vegan ingredients free of parabens, phthalates, and synthetic musks.