Self Reflections Pad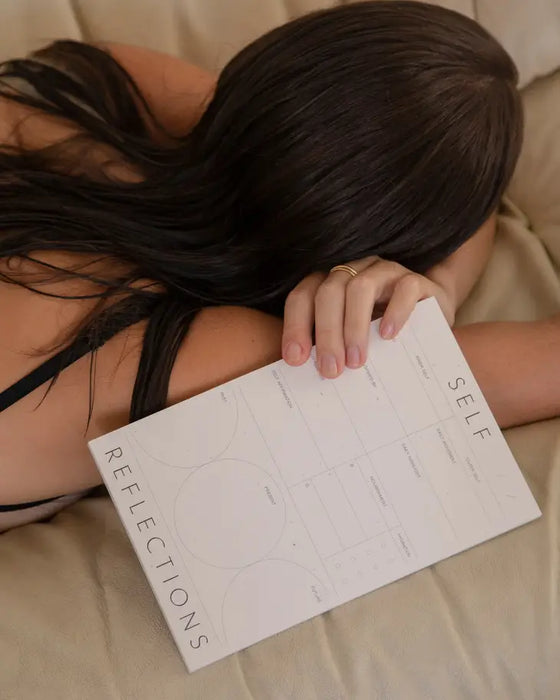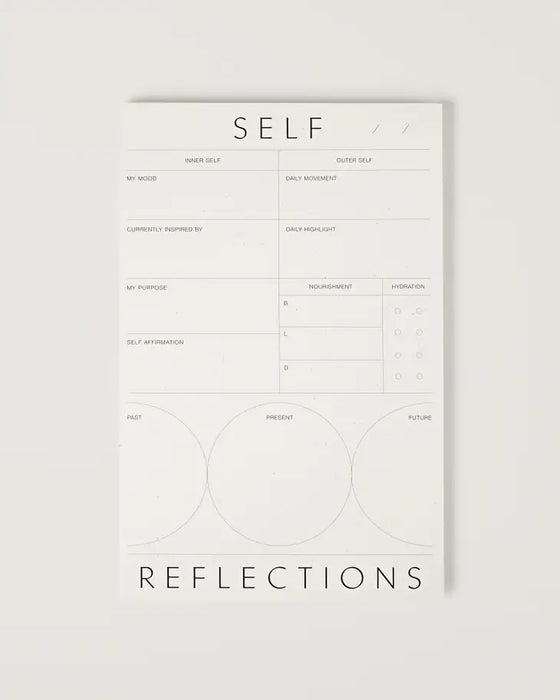 A lightly guided pad intended to carve out space to pause and take inventory of your inner and outer self. By putting words to your emotional state and by checking in with your physical well-being, the Self Reflections Pad connects you with your current self and allows you to align with a path forward.
50 sheets. Printed on luxe recycled stock made from 30% post-consumer waste. Thick chipboard backing.
5.5'' x 8.5''