The Original Tinned Fish Candle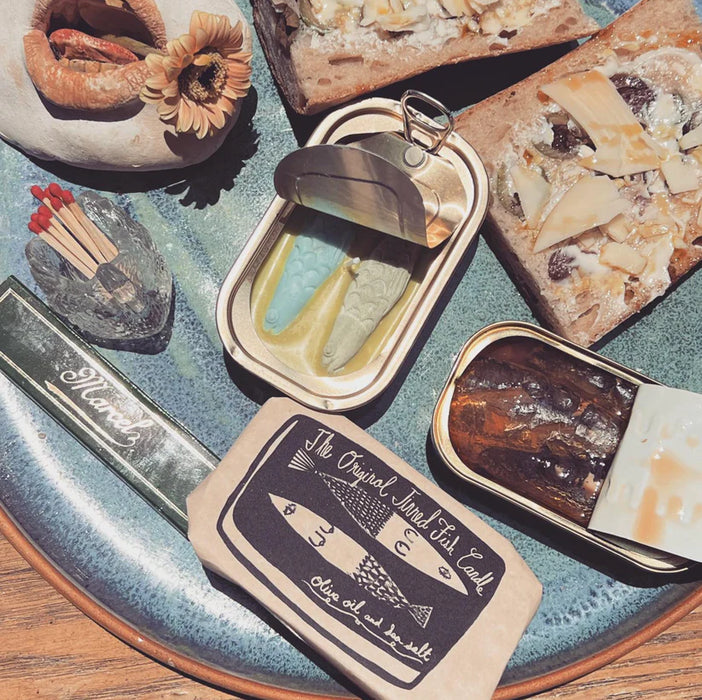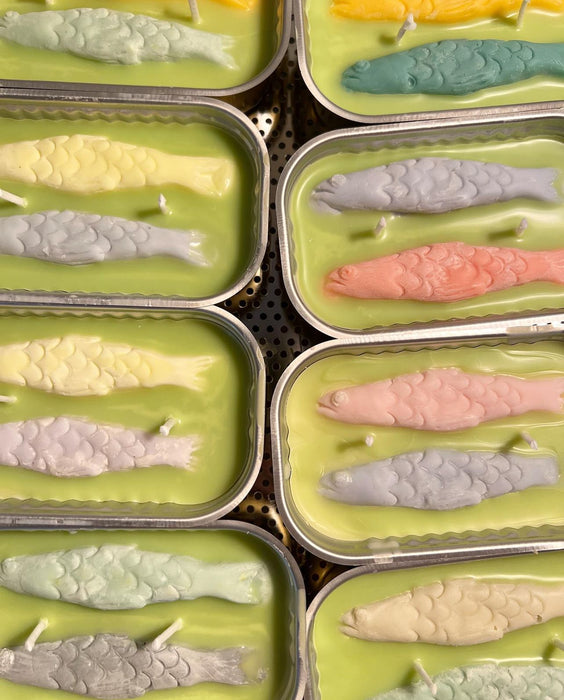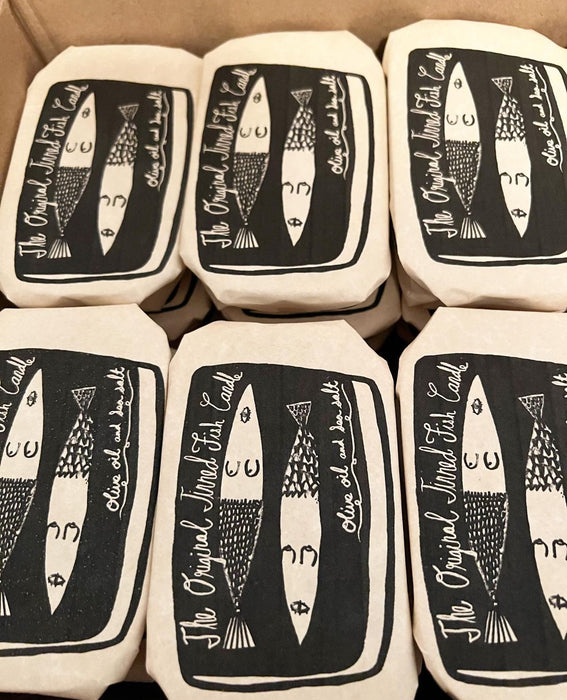 The Original Tinned Fish Candle
Hand-poured soy candles that mimic sardine cans. The magic begins as you peel back the tin lid, revealing a whimsical scene reminiscent of actual sardines in a tin. Dive into a sea of vibrant fish shapes elegantly suspended in olive oil-colored wax. As the gentle flame flickers, a delicate aroma of sea salt fills the air, transporting you to the tranquil shores of cherished memories.
Despite the playful packaging, this product does not produce a fishy aroma. Enjoy a neutral scent of ocean breeze and sea salt, creating a cozy atmosphere without overwhelming your space with fragrance.
Nontoxic, plastic-free, reusable, vegan, and the packaging is recyclable. 4 oz.  
Note: When lit for more than a few hours, the tin can get can very hot. We recommend letting it cool before moving it and using a heat protective coaster underneath.